Adbri Masonry Pavers and Blocks Brisbane
Normal Price: $4.97
Our Price: $3.85
Regular price
$4.97
Sale price
$3.85
Unit price
per
Sale
Sold out
ADBRI MASONRY VERSALOC HALF BLOCK END 200MM SERIES L: 200mm x D: 190mm x H: 200mm
Weight: 9.01 kg each
Number per pallet: 48 FULL / 48 HALF
Quick, easy retaining walls with Versaloc interlocking concrete blocks.
This innovative mortarless masonry walling system is great for home landscaping projects. No mortar is required and these structural blocks are easily stacked on top of one another! These interlocking concrete blocks will build walls to last, from garden features to strong retaining walls.
Dry stack Versaloc interlocking blocks can be used to build retaining walls up to 600mm high without reinforcement or other walls including factory walls and industrial walls can also be built using the Versaloc interlocking block system with engineering advice.
FEATURES
- Maxium non-reinforced wall height 600mm + cap (3 courses)
- Unique, interlocking design for high strength & rapid construction
- Ideal surface for painting or rendering or stunning feature walls
Delivery to Brisbane, Gold Coast, Sunshine Coast and Northern Rivers within 2 business days.


Share
View full details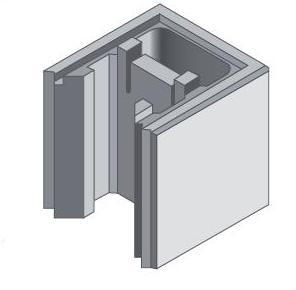 Collapsible content
Shipping & Returns

Delivery

All of our deliveries are made by our own transport company; from time to time we may use one of our supplier vehicles depending on your location. Orders are normally delivered between 6am and 7pm, Monday to Friday excluding public holidays.

Please note: Deliveries to remote locations may incur extra delivery fees, once order is placed if one of our sales team members can see that there will be a problem with your delivery they will contact you to find out a little more information. BricksBlocksPaversOnline reserves the right to refuse any delivery. Normal deliveries are within a 10klm radius from the General Post Office.

All deliveries are to the curbside only, the driver will endeavour to place the delivery as close as possible to the jobsite but is under no obligation to do so. Deliveries past the curbside will incur extra charges, if we are requested to cross the curbside in doing a delivery, all damage/breakage to site and product will become the customers responsibility.

For all access to your property through neighbouring land, it is your responsability to get written permission prior to delivery, we will still do the delivery without sighting the permission, but any damage to site will be the customers responsibility.

When will my order be delivered?

Deliveries of product that is in stock can usually happen within 2 working days.However Sydney Metro and surrounds need to allow up to 5 working days for delivery. Once order has been generated in our system you will receive a confirmation email of delivery date, if for any reason there is a problem with your order one of our customer service representatives will be in contact with you to keep you up to date on the progress of your order. It will be necessary for you to provide a contact number.

Please note some product from our suppliers is made to order and will usually ship within 2 weeks, again we will keep you informed once the order has been generated in our system

Is it possible to have my order delivered to another address?

All deliveries will go to the address used in the delivery details section of the shopping cart. Please make sure that the full delivery address has been filled out and we have a phone number that is contactable between the hours of 7am and 5pm. Our drivers are instructed to give you a call approximately half an hour before delivery to confirm delivery instructions.

What time will my delivery be?

Unfortunately it is not possible for us to specify a delivery time, all deliveries should be between 6.00am and 7.00pm, our drivers will give you a call approximately half an hour before your delivery to confirm delivery instructions.

What if I am not at home when the delivery arrives?

All deliveries will be delivered on the specified day, If you are not at home and the driver cannot get in contact with you, the driver will leave your product in a safe location at the address provided. If this is not an option due to safety issues or lack of space the product will be returned to one of our nearest store locations at the customers cost. A redelivery fee will then apply to get the goods re delivered.

Can we have our delivery placed in a specific area?

As we have an obligation to ensure the safety of people and property and must comply with WorkCover regulations, our driver will make the final decision on product placement, after assessing the site. If the driver determines that he cannot safely unload the product on site due to obstacles or safety issues relating to the unloading process or lack of space, the driver will endeavor to contact the customer either directly or indirectly to enable delivery. If unsuccessful, the product will be returned to one of our nearest store locations at the customers cost. A redelivery fee will then apply to get the goods re delivered.

What if my products are damaged or the order is not correct?

All damages and irregularities must be notified within 2 working days of the delivery. You must notify us of the exact amount missing or damaged and replacements will be sent on the next available delivery. It may be necessary for us to send out a representative to approve the replacements. Due to the nature of the goods it is acceptable to have between 3-5% wastage, these can be used for cuts. If on first inspection you notice that there are damages please indicate this on the driver's paperwork.

If the order is incorrect please notify us immediately so we can have the situation rectified.

What if I order too many?

Unfortunately we do not accept the return of surplus product; however we do recommend that you order approximately 10% extra for cuts, breakages. Any product left over can be put away for any future repairs

What is your Returns Policy?

PLEASE CHOOSE CAREFULLY. We do not normally give refunds if you simply change your mind or make a wrong selection. You can choose between a refund, exchange or credit where goods are faulty, wrongly described, different from a sample shown to you or don't do what they are supposed to do.

How do I change my order?

If you need to add or subtract from your original order please contact us as soon as you can. Any order that is already collected from a supplier can not be changed. A nominal admin charge of $25.00 incl GST per order will apply for any changes to the order. If you decide that you are not happy with your order when it arrives onsite and it is no fault of the supplier, Freight will be charged to send the truck to site to collect and also to return the stock to the supplier, there will also be a 25% restocking fee + any nominal charges imposed from the supplier.

BEFORE PURCHASING FROM US, PLEASE ASSURE YOURSELF BY PURCHASING/VIEWING SAMPLES AS TO THE COLOURS AND TEXTURES AS ACTUAL PRODUCTS MAY VARY FROM WHAT YOU SEE ON YOUR COMPUTER MONITOR. PLEASE NOTE YOU SHOULD ALWAYS PURCHASE THE FULL AMOUNT REQUIRED + WASTAGE AS BATCH VARIATIONS CAN OCCUR AND UNFORTUNATELY BATCH VARIATIONS ARE NOT A WARRANTED ISSUE FOR REPLACEMENT.


Terms and Conditions

Please read the following Terms and conditions carefully before purchasing from this website. Any user of this site agrees that access to and use of this site is subject to the following terms and conditions and other applicable law. If you do not agree to these terms and conditions, please do not use this site.

Copyright

All content used in this site, including but not limited to text, graphics or code is copyrighted as a collective work under the Australian and other copyright laws, and is the property of bricks blocks pavers online. The collective work includes works that are licensed to bricks blocks pavers online. Copyright 2012, bricks blocks pavers online.  ALL RIGHTS RESERVED. Permission is granted to electronically copy and print hard copy portions of this site for the sole purpose of placing an order with bricks blocks pavers online. You may display and, subject to any expressly stated restrictions or limitations relating to specific material, download or print portions of the material from the different areas of the site solely for your own non-commercial use, or to place an order with bricks blocks pavers online. Any other use, including but not limited to the reproduction, distribution, display or transmission of the content of this site is strictly prohibited, unless authorized by bricks blocks pavers online. You further agree not to change or delete any proprietary notices from materials downloaded from the site.

Warranty Disclaimer

This site and the materials and products on this site are provided "as is" and without warranties of any kind, whether express or implied. To the fullest extent permissible pursuant to applicable law, bricks blocks pavers online disclaims all warranties, express or implied, including, but not limited to, implied warranties of merchantability and fitness for a particular purpose and non-infringement. bricks blocks pavers online does not represent or warrant that the functions contained in the site will be uninterrupted or error-free, that the defects will be corrected, or that this site or the server that makes the site available are free of viruses or other harmful components. bricks blocks pavers online  does not make any warrantees or representations regarding the use of the materials in this site in terms of their correctness, accuracy, adequacy, usefulness, timeliness, reliability or otherwise. Some states do not permit limitations or exclusions on warranties, so the above limitations may not apply to you.

Limitation of Liability

Bricks blocks pavers online shall not be liable for any special or consequential damages that result from the use of, or the inability to use, the materials on this site or the performance of the products, even if bricksblockspaversonline has been advised of the possibility of such damages. Applicable law may not allow the limitation of exclusion of liability or incidental or consequential damages, so the above limitation or exclusion may not apply to you.

Typographical Errors

In the event that a bricks blocks pavers online product is mistakenly listed at an incorrect price, bricks blocks pavers online reserves the right to refuse or cancel any orders placed for product listed at the incorrect price. bricks blocks pavers online reserves the right to refuse or cancel any such orders whether or not the order has been confirmed and your credit card charged. If your credit card has already been charged for the purchase and your order is cancelled, bricks blocks pavers online shall issue a credit to your credit card account in the amount of the incorrect price.

Term; Termination

These terms and conditions are applicable to you upon your accessing the site and/or completing the registration or shopping process. These terms and conditions, or any part of them, may be terminated by bricks blocks pavers online without notice at any time, for any reason. The provisions relating to Copyrights, Trademark, Disclaimer, Limitation of Liability, Indemnification and Miscellaneous, shall survive any termination.

Notice

bricks blocks pavers online may deliver notice to you by means of e-mail, a general notice on the site, or by other reliable method to the address you have provided to bricksblockspaversonline.

All advertised prices are in Australian Dollars (AUD).

Miscellaneous

Your use of this site shall be governed in all respects by the laws of the State of Queensland, Australia., without regard to choice of law provisions, and not by the 1980 U.N. Convention on contracts for the international sale of goods. You agree that jurisdiction over and venue in any legal proceeding directly or indirectly arising out of or relating to this site (including but not limited to the purchase of bricks blocks pavers online products) shall be in the state located in Gold Coast, Queensland. Any cause of action or claim you may have with respect to the site (including but not limited to the purchase of bricks blocks pavers online products) must be commenced within one (1) year after the claim or cause of action arises. bricks blocks pavers online failure to insist upon or enforce strict performance of any provision of these terms and conditions shall not be construed as a waiver of any provision or right. Neither the course of conduct between the parties nor trade practice shall act to modify any of these terms and conditions. bricks blocks pavers online may assign its rights and duties under this Agreement to any party at any time without notice to you.

Use of Site

Harassment in any manner or form on the site, including via e-mail, chat, or by use of obscene or abusive language, is strictly forbidden. Impersonation of others, including a bricks blocks pavers online or other licensed employee, host, or representative, as well as other members or visitors on the site is prohibited. You may not upload to, distribute, or otherwise publish through the site any content which is libelous, defamatory, obscene, threatening, invasive of privacy or publicity rights, abusive, illegal, or otherwise objectionable which may constitute or encourage a criminal offense, violate the rights of any party or which may otherwise give rise to liability or violate any law. You may not upload commercial content on the site or use the site to solicit others to join or become members of any other commercial online service or other organization.

Participation Disclaimer

bricks blocks pavers online does not and cannot review all communications and materials posted to or created by users accessing the site, and is not in any manner responsible for the content of these communications and materials. You acknowledge that by providing you with the ability to view and distribute user-generated content on the site, bricks blocks pavers online is merely acting as a passive conduit for such distribution and is not undertaking any obligation or liability relating to any contents or activities on the site. However, bricks blocks pavers online reserves the right to block or remove communications or materials that it determines to be (a) abusive, defamatory, or obscene, (b) fraudulent, deceptive, or misleading, (c) in violation of a copyright, trademark or; other intellectual property right of another or (d) offensive or otherwise unacceptable to bricks blocks pavers online in its sole discretion.

Indemnification

You agree to indemnify, defend, and hold harmless bricks blocks pavers online, its officers, directors, employees, agents, licensors and suppliers (collectively the "Service Providers") from and against all losses, expenses, damages and costs, including reasonable attorneys' fees, resulting from any violation of these terms and conditions or any activity related to your account (including negligent or wrongful conduct) by you or any other person accessing the site using your Internet account.

Third-Party Links

In an attempt to provide increased value to our visitors, bricks blocks pavers online may link to sites operated by third parties. However, even if the third party is affiliated with bricks blocks pavers online, bricks blocks pavers online has no control over these linked sites, all of which have separate privacy and data collection practices, independent of bricks blocks pavers online. These linked sites are only for your convenience and therefore you access them at your own risk. Nonetheless, bricks blocks pavers online seeks to protect the integrity of its web site and the links placed upon it and therefore requests any feedback on not only its own site, but for sites it links to as well (including if a specific link does not work).
"Great prices super quick delivery and great service. Very impressed and would highly recommend"
Premium Quality

Our products are sourced from leading manufacturers, ensuring long-lasting durability and exceptional performance.

Expert Advice

Our knowledgeable team of building professionals is always on hand to provide tailored guidance for your specific project.

Fast & Reliable Delivery

We pride ourselves on our efficient delivery network, ensuring your materials arrive on time, every time.

Competitive Pricing

We understand that cost matters, which is why we offer our products at competitive prices without compromising on quality.
Australia's Trusted Building Products Store Since 2012
We're committed to supporting our customers with the best products, expert advice, and fast delivery, all while maintaining our reputation as Australia's trusted building store.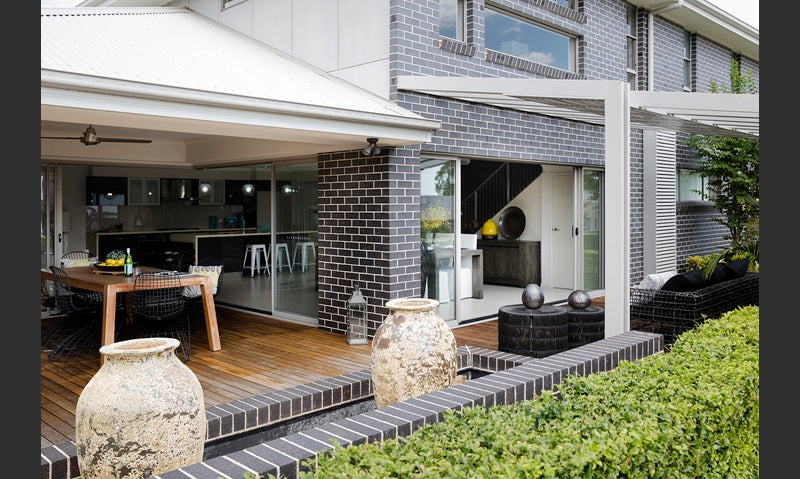 Bricks
Enhance your project with our stunning collection of bricks, available in various colours, textures, and sizes.
Shop Now
Grey Blocks
Build a strong foundation with our high-quality concrete and cinder blocks, perfect for any construction project.
Shop Now
Pavers
Transform your outdoor spaces with our beautiful and durable pavers, designed to suit a wide range of styles and applications.
Shop Now